More than a winery.
It's a modern airy venue, with lots of windows so you can fully appreciate the stunning UNESCO-listed Lavaux scenery, where Grandvaux winegrowers serve their wines and share their passion with you. There's also a permanent exhibition dedicated to Corto Maltese as a homage to Hugo Pratt.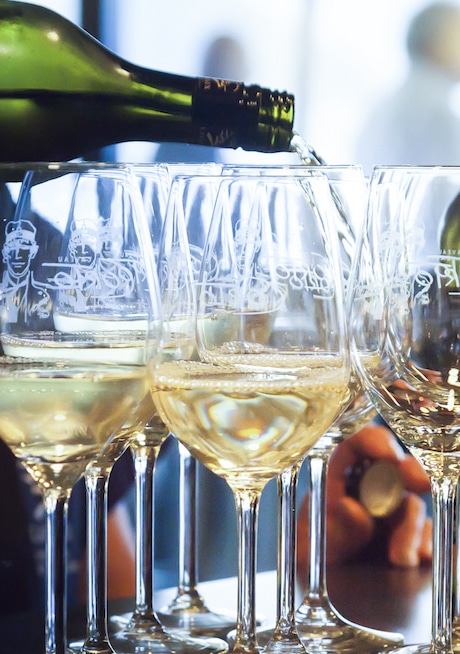 Un vigneron par semaine.
Every week from Friday evening to Sunday evening, between April and October, get to know one of the 10 member winegrowers who'll serve you and explain their wines. These events are the key to the success of Le Caveau Corto, a unique venue in Grandvaux, opening the doors to the UNESCO-listed Lavaux vineyard terraces.
Soak up everything this unique venue in Grandvaux has to offer – nature, people and culture!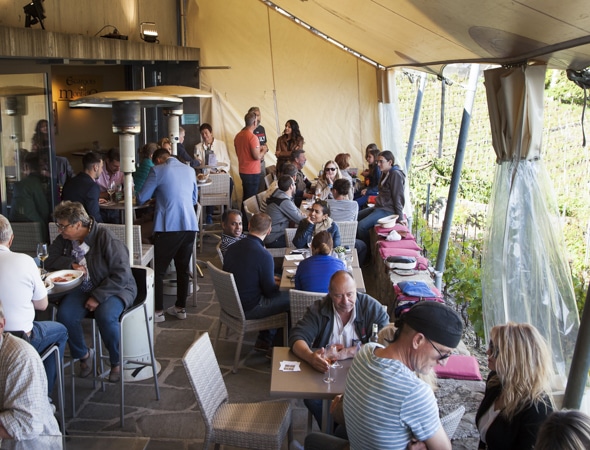 One Wine, One Terroir.
Although Grandvaux, where Le Caveau Corto is located, is the common factor for our 10 winegrowers, Lavaux is their real source of inspiration. They know all there is to know about these unique and diverse vineyard terraces, listed as a UNESCO world heritage site, some of them growing Villette appellation vines, others Epesses or Dézaley Grand Cru AOC.
Come to one of our tasting events or buy one of our wine cases and discover the diverse yet cohesive terroir of Lavaux.